Please see the event recording here: https://vimeo.com/469110634
October 9 @ 1:00 pm – 3:00 pm
Register for this webinar here.
Please join the Institute of Buddhist Studies on Friday October 9, 2020, at 1:00 p.m., Pacific time, for their first 2020 Numata Lecture.
The True Teaching?
Japanese Buddhists and the Quasi-Sectarian Politics of Public Schooling
Secularist legal arrangements place religious organizations in a paradoxical position: they must serve the public good while simultaneously fostering private virtue. These tensions become particularly salient in situations where religious organizations must clarify their relationship to state, society, and the laity. In this lecture I use Buddhist debates over public schooling to show that differences of opinion over the proper relationship between Buddhism and the state have elicited vehement disagreements about orthodoxy and proper Buddhist practice. Focusing on Buddhists' attempts to influence the revision of the Fundamental Law on Education in the early 2000s, I show that although many Buddhists aimed to change a key Japanese law, ultimately the lobbying process changed Buddhist perceptions of their own tradition more than it influenced national policy or classroom pedagogy. The debates over public schooling and related arguments about how Buddhists could best contribute to the public good ultimately forced a reckoning, highlighting just how little Buddhists saw eye to eye on the relationship between private morality, the public good, and public policy.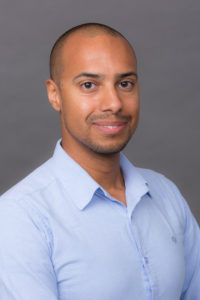 Jolyon Baraka Thomas is an assistant professor of religious studies at the University of Pennsylvania. He is the author of Drawing on Tradition: Manga, Anime, and Religion in Contemporary Japan (2012) and Faking Liberties: Religious Freedom in American-Occupied Japan (2019). He is currently co-editing the New Nanzan Guide to Japanese Religions while working on a third monograph tentatively titled Difficult Subjects: Religion and the Politics of Public Schooling in Japan and the United States.
This lecture is free and open to the public; however, registration is required and space is limited. To register, click here.
Click here to see original post